750 James Street
Syracuse, NY 13203
750 James Street is a two-story, 17,888 Sq. Ft. office building located 4 blocks east of Downtown Syracuse. Currently set up as a ministry with many individual classroom-like spaces and offices throughout.
Robust Structure and Design
750 James Street stands as a testament to solid construction and thoughtful design. Its reinforced concrete structure features 20′ x 21′ bays supporting a 7″ flat slab floor system. 
The building's character is further defined by its glass curtain walls on the north and south facades, while the east and west walls offer a contrast with their brick-faced masonry and windows. The building is in pristine condition with little to no deferred maintenance.
The sale of 750 James Street includes a .20 Acre, 23-vehicle parking lot located at 410- 416 Howard Street.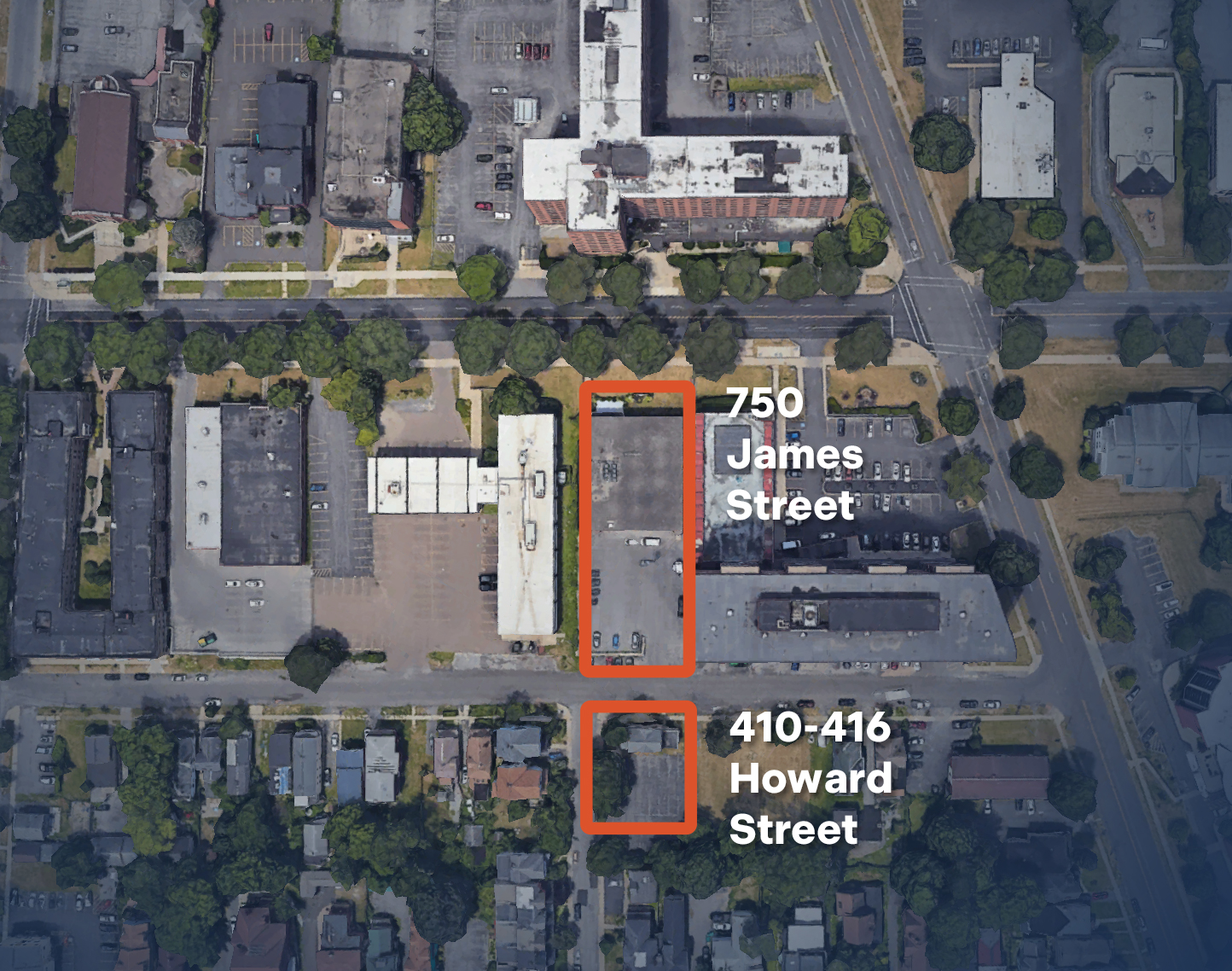 Get in touch with Christopher Synder.
Contact About 750 James Street, Syracuse 13203